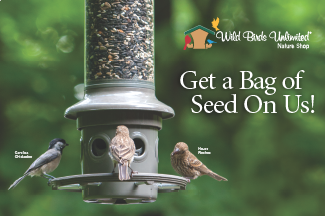 Get a 10lb Bag of No Mess CD Free with purchase of an Eliminator Squirrel-proof Feeder*
Come see why birds love No Mess Chopped & Diced, and why it is perfect for you and the Eliminator!
Now thru January 15, 2018
Look at how our Bluebirds and Orioles love it. Taken right here locally in Chesapeake on January 4th 2018!